The Old Testament and New Testament ahjayes.blogspot.com, at once provokes and baffles study. Even the non-believer in its authority rightly feels that it is unintelligent to remain in almost total ignorance of the most famous and ancient of books. The Bible is one book. From Genesis through Revelation the Bible bears witness to one God. Wherever he speaks or acts He is consistent with Himself. ahjayes.blogspot.com. Jesus, Jehovah, Adonai, Yahweh, I AM, Elah, Jah, Emanuel.
Friday, October 13, 2017
THE THIRD EPISTLE OF JOHN
John the Elder writes the New Testament's closest thing to a typical personal letter. He writes to his friend and fellow Christian, Gaius, for help with disciplining Diotrephes, who is resisting John's leadership. The letter probably originally accompanied a letter to a larger house church, perhaps either 1 or 2 John.
This short letter gives us a window into issues of leadership, authority, and hospitality in early Christianity.
The Third Letter of John is the twenty-fifth book in the New Testament. It is the last of the three "Johannine Letters," a collection of writings that share much in common with each other and with the Gospel of John.
The "elder" who wrote this letter is often identified as John, the same person who probably wrote the Gospel of John (maybe in cooperation with other writers). This elder may or may not be the Apostle John, son of Zebedee.
The Third Letter of John comes from around 90 C.E. It was probably written before 1 John, but after the Gospel of John.
John the Elder writes to his friend and coworker Gaius, asking for help with the discipline of Diotrephes, another leader in a local house church.
Read this letter in its social and historical context, written from John the Elder to his friend and fellow leader in a local church, Gaius. Notice the theme of hospitality and the need to apply discipline to other leaders in the church.
AUTHOR: Alan Padgett, Professor of Systematic Theology
3 John
Chapter 1
1
The elder unto the wellbeloved Gaius, whom I love in the truth.
2
Beloved, I wish above all things that thou mayest prosper and be in health, even as thy soul prospereth.
3
For I rejoiced greatly, when the brethren came and testified of the truth that is in thee, even as thou walkest in the truth.
4
I have no greater joy than to hear that my children walk in truth.
5
Beloved, thou doest faithfully whatsoever thou doest to the brethren, and to strangers;
6
Which have borne witness of thy charity before the church: whom if thou bring forward on their journey after a godly sort, thou shalt do well:
7
Because that for his name's sake they went forth, taking nothing of the Gentiles.
8
We therefore ought to receive such, that we might be fellowhelpers to the truth.
9
I wrote unto the church: but Diotrephes, who loveth to have the preeminence among them, receiveth us not.
10
Wherefore, if I come, I will remember his deeds which he doeth, prating against us with malicious words: and not content therewith, neither doth he himself receive the brethren, and forbiddeth them that would, and casteth them out of the church.
11
Beloved, follow not that which is evil, but that which is good. He that doeth good is of God: but he that doeth evil hath not seen God.
12
Demetrius hath good report of all men, and of the truth itself: yea, and we also bear record; and ye know that our record is true.
13
I had many things to write, but I will not with ink and pen write unto thee:
14
But I trust I shall shortly see thee, and we shall speak face to face. Peace be to thee. Our friends salute thee. Greet the friends by name.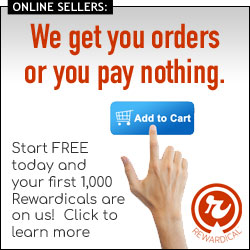 It's All About You And The KING
WE GET YOU ORDERS OR YOU PAY NOTHING THE SECOND EPISTLE OF JOHN John the Elder writes to a local church leader and her "c...

WE GET YOU ORDERS OR YOU PAY NOTHING THE BOOK OF OBADIAH Obadiah, one of the twelve Minor Prophets, announces judgment on the n...